NOTE: New for 2021! There are new requirements for families requesting assistance. Please visit the CLIENT page.
The goal this year for the Langley Christmas Bureau is to raise $280,000. This year, due to Covid-19, we are providing our families with a gift card for each child and a gift card for food for each family.
Due to public health safety concerns, toys and food hampers will not be part of the Langley Christmas Bureau experience this year.
Health Canada has identified that, when worn properly, a person wearing a mask / face covering can reduce the spread of his or her own infectious respiratory droplets.
Safety continues to be important. For this reason, we are requiring Clients, Sponsors and Volunteers wear masks when at the Bureau. If you don't have a mask, one will be provided.
Please feel free to contact us at our location this year at:
20399 Douglas Cr., Langley BC
Phone: 604.530.3001
Email: please visit our contact page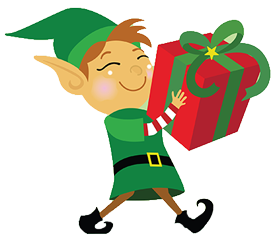 Children's Wish Breakfast 2021/2022
Due to COVID-19, Newlands Golf & Country Club in Langley is unable to host our annual Christmas Wish Breakfast. 
We look forward to 2022 when we'll be able to have the community involved in helping raise support for the Langley Christmas Bureau. We want to thank all past sponsors of this event.