We have approximately 100+ volunteers every year who donate their time and energy to us. We are the only Christmas bureau, from Vancouver to Hope, operating on a volunteer basis and we are very proud of this fact. Langley City helps set up the Christmas Bureau every October and looks after our finances.
The goal this year for the Langley Christmas Bureau is to raise $240,000. These monies will go towards providing our families with a gift card for each child and a gift card for food for each family.
Please feel free to contact us at our location this year at:
20399 Douglas Cr., Langley BC
Phone: 604.530.3001
Email: please visit our contact page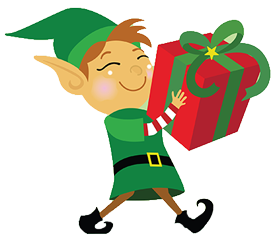 Children's Wish Breakfast 2022
Unfortunately, Newlands Golf & Country Club is unable to host the Children's Wish Breakfast this year. We look forward to 2023 when we will be able to have the community involved in helping raise support for the Langley Christmas Bureau. We want to thank all past sponsors of this event.